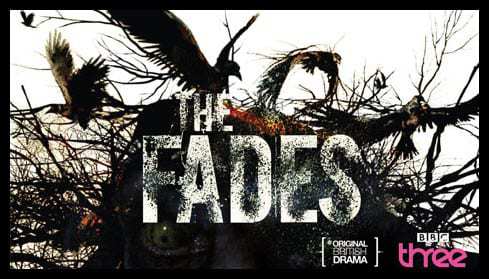 I finally caught up on The Fades. What is it about? Here's the official wiki summary.
"The programme centres on an English teenager named Paul who is haunted by apocalyptic dreams. He is able to see spirits of the dead, known as the Fades, all around him. The Fades cannot be seen, smelt, heard or touched by other humans – they are what is left of humans who have died but have not been accepted into the afterlife. As such, the Fades left on Earth have become embittered and vengeful toward the human race. It is shown in the first episode that the Fades have found a way to become partly human again and regain control of touch within the real world. However, they remain unseen in the world except to those special few like Paul – 'Angelics' – who have the ability to perceive the Fades. Paul finds himself pulled into a conflict between the Angelics and the Fades, trying to prevent the Fades from breaking back into the world and destroying the human race."
It aired in the UK last year and over here in the states on BBC America in January. I've had it saved on the DVR since and just never got to it until now. SO GOOD! Unbelievable that it won the BAFTA for best drama & didn't get picked up for a 2nd series. Only 6 episodes so easy to catch up on. Highly recommend even though it didn't get picked up.