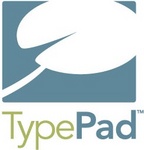 I heart them. I really do. I know what you're thinking. People from the company, including one of the founders, must have come into my bar for drinks. That's why I'm ass kissing. I would never do something like that! And if you think I would then...well, you'd be totally.....RIGHT! I've always harped on how much I loves me my blog and try to hawk off this here service to friends all of the time. It was cool to meet some of the faces behind my favorite blog service. If for some reason (not because I offered free drinks, punks!) I get mentioned as a featured blog, I'll give a little summary on what happens here.
My name is Jimmy Aquino. I write daily. That's it.
Oh, you want more? Fine. I tell stories. Some true. Some exaggerated. Some observations. Usually funny and entertaining. Occasionally not as brilliant as I planned. Though, we all know...that's rare. As you may have noticed, sarcasm is my weapon, not my tool. I wield it wildly. I also will review TV shows or movies or the dreaded TV movie. Comic books or music might get a mention. Weekly, I pimp out the podcast, COMIC NEWS INSIDER, that I co-host.
I don't look at this as a diary. It's more a daily missive of often funniness from the world of me. And if you don't read it or don't care, that's cool too. As my ex-girlfriend says, "No one loves the sound of his own voice more than you!" I can't remember if that was before or after she hit me with a frying pan.
On occasion, I'll do multi-part stories. Perhaps, my most popular, is the story of how I found my sister. Cleverly titled, "How I Found My Sister." It's a true story of...well...DUH! Read the title again! Go into the archives to the right, dig up the May 12th post and start at Part 1. Keep moving on up until you get through all 8 or 9 parts. And further keep on digging, you'll find stories from my travels, stories from my time in theater, and my vampire porn. Intrigued?
Thought so.
You're hooked now. You're the junkie, I'm the crack, and TypePad is the pipe. Wait...probably not the best endorsement. How about...you're the baby, I'm the milk, and TypePad is the teat of...no, no. Maybe...
Huh. I'll have to get back to you on that. Either way, you now love me. Almost as much as I love my own voice. Guess the ex was right. Crap.
See you all tomorrow!