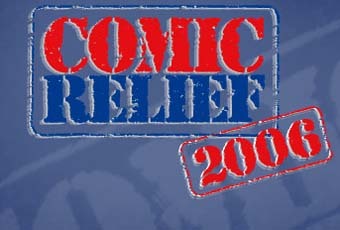 Comic Relief came back after a long hiatus. You may remember, this was an annual HBO charity event to benefit the homeless. They decided to come back to help the rebuilding efforts in New Orleans. Good that people aren't forgetting about New Orleans. I gave to a couple of charities when it happened and it's clear that help is still needed. Do what you can, folks!
A slew of comics contributed. Some of the best bits were from Sarah Silverman, Louis C.K. and Lewis Black. And, no, I still don't find Dane Cook funny. Though, his bit had a nice point to it about giving money to charity. And just so you know I can be objective...I've never really liked George Lopez either, but he was really funny. So there! Great bits from Jon Stewart/Stephen Colbert, the cast of Entourage and some of the cast from the upcoming movie, For Your Consideration.
Whoopi Goldberg, Billy Crystal and Robin Williams hosted, as per usual. Poor Whoopi and Billy. It's hard to get a word in with Robin. People hate on him, but he is still hilarious. I'm sure HBO will repeat this often, so check it out. 'Cuz if you don't, then the terrorists win.