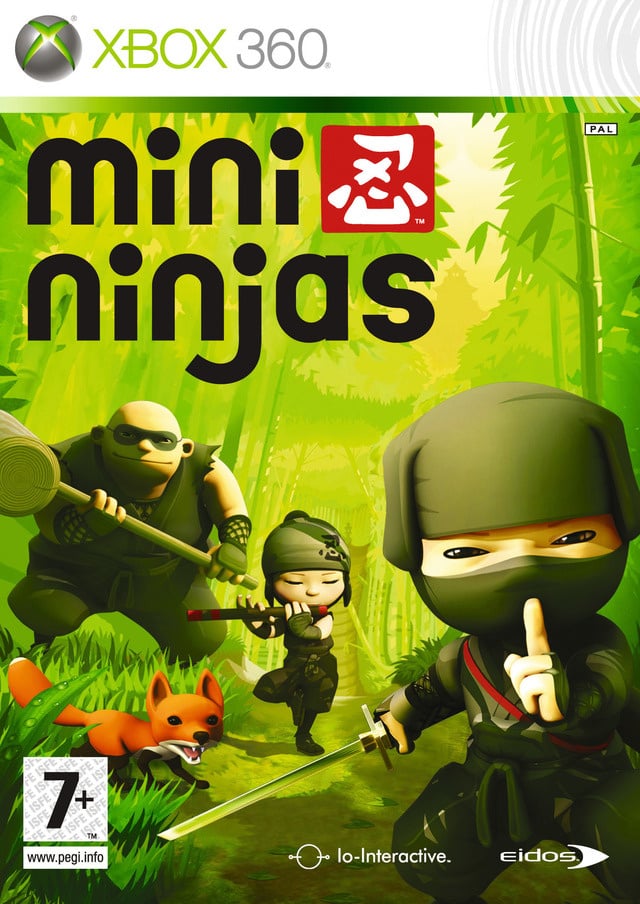 I picked up the video game Mini Ninjas the other day and have started playing a bit. It's a fun little ninja romp! You play as "Hiro" and have basic ninja fighting skills and weapons. You can also play as his bigger more bumbling partner, Futo. As you help free other captured ninja, you can also play as them. One thinks he is a tiger and has a cute little Wolverine berserker style rage. Hiro is the best to play as since he is the only one with access to the "Kuji magic". This magic gives him the power to release fireballs, ice storms, slow time and other magical spells. 
Pretty easy to beat but really just a fun time. I wouldn't pay full price for it though as it's a relatively short game. Think I got it for about $20. Here's a little teaser trailer.
I love how the little possessed samurai yell out "N-N-N-NINJA!!!" every time they see you! Listen!  Download Nininininjaas
Great animatics and a silly story makes for a fun time. So what are you doing here? Go get your Mini N-N-N-NINJAS!!!