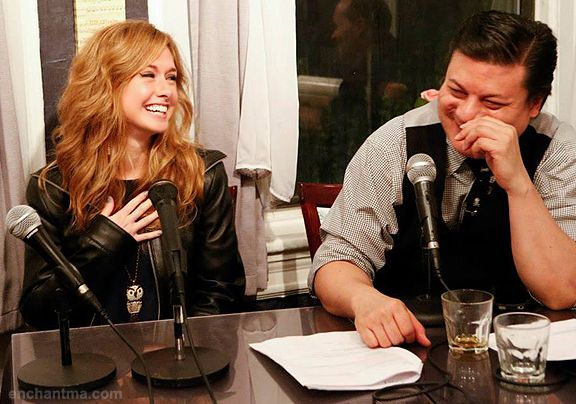 "Comic News Insider celebrated it's 500th episode with a live recording in NYC last week with producer Joe Gonzalez and host Jimmy Aquino. Guests included Veronica Taylor, ChrisCross, Michael Emerson, Carrie Preston, and more! I had the privilege of being a part of this awesome milestone, and as an avid listener and fan of CNI, it was wonderful to share the live recording experience with an energetic audience. The room was filled with a variety of talent; actors, singers, and artists of all kinds.
With CNI, you never know what pleasant surprise awaits with each episode. The interviews are unrehearsed and totally real. Guests are free to say anything and everything, and the unpredictability is what makes the podcast so intriguing."
Now go read the rest by clicking on the link above. Thanks, Michelle! You rock!